We offer the following services:
Non-Accredited Courses
– Business Management
– Life Skills
– Recruitment and selection
– Customer Care
– Performance Management
– Communication
– Project Management
– Business Plan Writing
Accredited Courses
– First aid level 1 to 3
– Facilitate Learning US-117871
– Conduct Outcomes-based Assessment – US-115753
– Managed Care US-12318
– Entrepreneurship Skills
Other Training Services
– Learning Material Design & Development
  – Customisation of Company or industry specific learning material
 – Training provider Accreditation Services & Consultancy
– Safety Management Consultancy
Our Training division focuses on practical courses to develop you in your career path.
Our skills development solutions are customised to suit every need and unique circumstances. Our philosophy is that people only learn or respond to learning if they really have an urge/want to learn and they also learn by doing.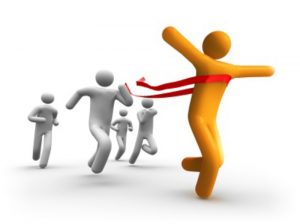 WHAT SETS US APART?
We tailor our services for employers, keeping abreast of rapidly changing job market trends. We are dedicated professionals with strong corporate experience. As a small private firm, Qetello offer a critical advantage through:
"Hands-on" involvement by the managing partner Working with fewer clients by design Flexibility and resourcefulness. Having a database of qualified diversity sources Responsiveness to your recruiting, human resource and industrial relations needs.
SERVICES OFFERED
Recruitment
Pitfalls around employment policies are great and appointing the wrong applicant can be an expensive exercise. Qetello will assist you to acquire and appoint the right person into the right job.
Applicants are sourced from an in-house database, the internet, printed media, and from a national network. We recruit permanent staff on all levels, ranging from senior management to entry level. Qetello use recruitment techniques, which grant all applicants equal chances to apply for a specific position.