Recruitment
Pitfalls around employment policies are common, and appointing the wrong applicant can be an expensive exercise. Qetello will assist you to acquire and appoint the right person into the right job. Applicants are sourced from an in-house database, the world-wide web, printed media, and other national resources. We recruit permanent and contract-staff on all levels, ranging from senior management to entry level. Our recruitment techniques grant all applicants an equal chance for all positions.








Our consultants specialise in specific industries and therefore a database of Asian, Black, Colored, and Caucasian is always available.
We will headhunt a candidate on special request!
Our recruitment Function Includes:
Receive notification of a vacancy within your origination
Arrange a briefing session to obtain all relevant job and organizational requirements
Source the best applicants through various techniques
Interview the best candidates (interviews on higher levels are conducted in conjunction with practicing specialist in the related fields) example financial position a practicing Chartered accountant will do a technical skills interview and report
Draft an in-depth personality report and CV for the short listed candidates
Check references on all final candidates to understand them better
Verify Qualifications, criminal records, credit worthiness, drivers' licenses if required
Our clients interview the short listed candidates to verify our analysis
Our client selects the candidate that they prefer
We conclude the negotiations with your preferred candidate
We track the candidate's induction and integration into your organization.
We make recruitment effortless, and affordable.
We appreciate that there could be times that you might only want a list of CV's coupled with a basic placement service. On the other hand, there could be instances where you require a more sophisticated search and headhunting approach. There is also a possibility that you may want something in between.
Qetello take recruitment to the next level as we believe to build a solid relationship with our clients through service delivery. Our Placement fee is developed to suite your Budget
We will post the advert of your open position and manage the CV responses by grouping them in relevant folders and take all incoming calls. We will send you the file with all the applications in short listed folders.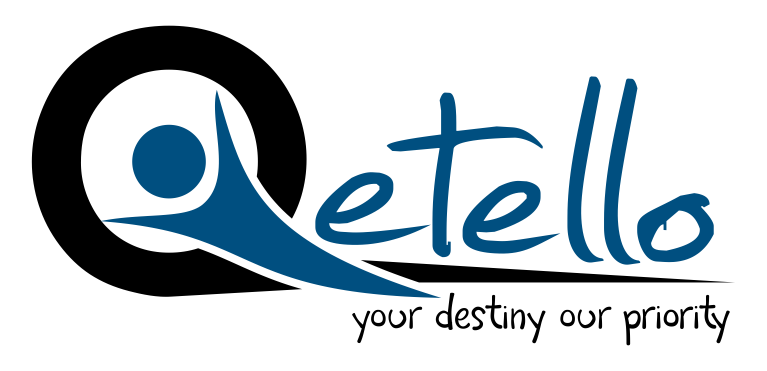 We make recruitment effortless, and affordable.
Qetello take recruitment to the next level as we believe to build a solid relationship with our clients through service delivery. Our Placement fee is developed to suite your Budget